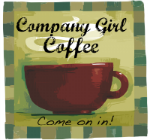 Today is the last weekday before school starts back up for the new semester. My kids spent the night at Grandma's house and I will be picking them up midday from her. Today, I have a full agenda. Hubby and I rearranged the living room and front room in our home and as such, I have now have a huge pile to deal with on my dining room table. Well it was sort of a result of the rearrangement. None of the stuff on my table actually came from the living room or front room (as far as I know) but instead from a corner built-in cabinet that I had been using as our "curriculum cupboard". Considering the fact that we don't homeschool and barely afterschool anymore, I felt that this cupboard was best to go through and to use it instead for our dinnerware items. Plates, bowls, cups, salad plates and glassware. This was done so that all of our food storage could be accomplished within the boundaries of the kitchen cupboards. It has taken some re-working (and is still being re-worked, if I am to be totally honest) but it is progress. I am really pleased, however, with the dinnerware and glassware being in the dining room cupboard though. I think this puts more emphasis on real family meals - the kind where the food is placed in dishes and passed around, not just served from the pot or pan on the stove.
This does mean, however, that I have a quick job of tidying up the living room and front room and a little bit more extensive job of cleaning the dining room and kitchen. I need to get dishes put away so I can run the dishwasher, clear off the counters and the stove and make sure my sink is empty. Then I need to focus some effort on the dining room to clear off the table and sort through the pile that is on there at the moment, pick up the floor and then sweep and mop both the dining room and kitchen. And then last of all, I need to move all of the clean laundry into our bedroom then do a quick clean of the bathroom (toilet, sink, mirror, tub, floor). Oh, and to make it interesting, I have two hours. Yup, two hours.
You see, there is a family that lives just around the corner from me and they are going through some seriously rough times right now. Seriously rough. And today, they need someone to watch their 7 year old girl. It was not without a lot of thought and prayer and even seeking approval from my own 8 year old that I decided to offer to watch this little girl today. She has some challenging behavioral issues and as I said, her family is going through some really really rough times right now. But I called her mom last night and offered to watch the girl today. The lady who watched the girl all week had let the mom know I would be calling, I think, because she had mentioned something about the other lady mentioning my name as well. (Yes, I had even talked to the lady who had taken care of the girl all week! I'm telling you - I took this under great consideration.) The mom agreed to have the girl come over here today and just hang out and she will also be coming over every morning next week for an hour before school and two or three hours after school . I have a feeling that I am going to know this family very well by the end of next week. I am grateful for this opportunity to serve this family as well.
But that means that I need to get my house in order before the girl shows up. And I am clearly not as motivated to do it as I should be, considering the fact that I am sitting her blogging about what I need to do instead of, oh, I don't know - doing it? Yeah that. Oops. Ah well. It will get done. And most of it will be done in time. I don't mind some of it not being done in time, but I do want most of it to be done.
Later today, the girl and I are going to run my cocker spaniel across town to our vet for grooming. Our vet has a grooming area and a doggie daycare center as well as a hospital all in one building. It is great and I love it there! So we will drop off the dog and then go pick up my children from Grandma's house.
When we come back here today, we will either be making (and decorating!) sugar cookies or else assembling gingerbread houses that I picked up on clearance this past week for $2 apiece. I had only gotten four of them (as I only have four children) but I think that the girl would enjoy the activity more than Jeriah will, so I plan to have Jeriah and Oralee share a house to decorate, if we go that route. Who knows? And maybe, just maybe, I can convince Hubby to go to the Dollar Store after work and pick up a large disposable deep dish baking pan so that I can make the girl's family dinner for tonight and that way the mom doesn't have to try and worry about getting that all squared away after a long day too. Maybe. I hope that we are able to do that at least.
But anyhow, I am now down to 1 hour and 48 minutes to get as much housework done as I can before the girl arrives, so I will sign off for now and check back in with you all later! Toodles!
*Checking back in*
The day did NOT go as planned, though it did go very well. The girl was late in arriving. I had expected her at 8:00 but she actually showed up around 8:30. That was fine because it gave me some time to sit out on our front porch swing and just relax for a short while.
She was disappointed that my kids were not here this morning, so we went over and picked the kiddos up early from my mother-in-law's house. The kids played a few games over there while my mother-in-law and I visited for a bit.
We then headed back to our house and I sent my kids off to clean their bedrooms. They actually have more chores to do than that, but since today was a different sort of day, I decided that just cleaning their rooms would be enough. Afterwards, the kids watched a movie while I continued to work in the kitchen and dining room (which I hadn't gotten completely done before the girl arrived) then we left to go get lunch. I had ordered pizza from a small shop close to our home that has pizza that the kids love (and I am okay-ish with, mainly because they are SO affordable!) and then we came back, the kids ate lunch and then they finished the last twenty minutes of their movie while I cleaned up and put our leftovers away. Then we broke out the gingerbread house kits!
What a disaster! It was a lot of fun, but man oh man, it was difficult to put those houses together, or maybe I should say, to KEEP those houses together! Ay yi yi! Koren gave up pretty quickly on his and decided to go outside to play with some neighbor kids, then Cephas' kept falling apart and he decided he was done but that he had had a good time trying to create his. The girl's house held up well enough for her to take home about four hours later. I helped Oralee and Jeriah assemble their house and left them to decorate it. Their house actually turned out the best. I think mainly because Oralee is very caught up in patterns (or "
patterins
" as she calls them) and so her side of the roof looks very balanced. Meanwhile, Jeriah's side of the roof was random in the coloring although the candy he used was all the same type. Overall, a very fun day!
I then set the kids up with the second movie that they had requested for today, but they spent more time playing with toys and on the computers and Nintendo dsi and Leapfrog Leapster games. Regardless, I think they really enjoyed the day.
When the girl's mom called to say that she had just pulled into her driveway, we got ready to go and Cephas and I walked the girl home. Cephas came along to carry the girl's gingerbread house. Isn't that sweet of him?
The girl's mom and I talked for about half an hour. I set up plans with her for taking the girl next week. Next week, the girl will be coming over in the morning and I will take her to school when I take my kids to school and then bring her home afterward when I pick my kids up. I am actually wondering if it would be better for me to just keep the girl overnight so that her mother doesn't have to struggle to get her up in the morning. It's something that I plan to ask her about later this weekend. I am just trying to figure out how best to help this family.
I also plan to bring them prepared, complete meals next week. I wish that I'd had that idea today because that mom was so exhausted after her day. It seems that there must be something more that I can do to help them, but I honestly don't know what I can do for them. I do know that these things would help them out and that is a good start, I think.
My main desire in all this is that I can somehow share her load and provide her with some much-needed respite in whatever capacity that I am able to provide.